I make resolutions and, like all of you, I break them. And I've done all the ones you've been making this week: eating less, exercising more, spending less, organizing my life more.
So dull. So this year, I decided to get a little creative with the resolution game. And, better yet, assign them to other people. So much easier to keep, don't you think?
Herein lie half a dozen resolutions I'd love to see for 2017.
For ride share companies
Uber Eats in New Orleans? I get it. I do. But in this city, don't you think a signature or craft cocktail or two (or more), delivered to one's door, is more our speed?
My resolution: Uber DRINKS. I dream of a ride service that drops off Sazeracs or Pimm's Cups from my favorite bars. And if I want a side of fries, well, fine. They can do that, too. But, priorities.
For City Hall
Mayor Landrieu announced in a year-end bit of breast-beating that "over" 114,876 potholes had been filled in 2016 (should be "more than," and how do you do "more than" such a specific number – but I digress). I'm not saying we doubt the veracity of that press release, but, judging by where I personally live, I'm sort of wondering where most of those holes were located. So…
My resolution: A Snapchat pothole app. Yes, post a snapchat whenever a pothole bites the dust, so that we can all applaud. And follow progress wherever it takes that lumbering pothole filler.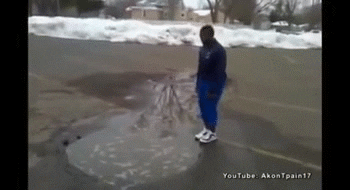 For NOLA eateries
King cakes rule during Carnival – and they should. I'm not one to mess with tradition. Especially such a sweet one. But I have to admit that I was pretty psyched to have the first female president of the U.S. of A. And since that didn't happen, I do have an idea for a stand-in.
My resolution: QUEEN cakes! Let matriarchs reign over Mardi Gras season. Because if New Orleans had a gender, she'd be a girl, right?
For builders and architects
Iconic architecture is a grand part of our appeal. But the mainstay archetype of the New Orleans housing market has a monicker I'd like to reconsider. We're talking, of course, about the New Orleans shotgun, so named because you could shoot one from front to back, through all the back-to-back rooms.
My resolution: Call it the Flechette house. Because I hate paying homage to artillery in an age when guns do so much harm. And flechette is another word for a metal projectile, like a bullet or piece of shrapnel. So we aren't straying too far from the original. And it's French. Bonne idee, n'est-ce pas?
For city artists and planners
I was inspired not only by the artist who created this year's impromptu Pikachu statue, but also by the folks who then auctioned it off for charity. So amid all of this hoopla about city statues that may or may not offend (amid so many more pressing problems that need every bit of this energy and preoccupation, in my very humble opinion), I suggest this.
My resolution: A Lee Circle Graffiti Stand. Let's have a fire sale of any even mildly offensive statuary around the city and use the proceeds for, I don't know, rehousing the homeless. And then erect a giant dry-erase board in the center of Lee Circle, where artists of every ilk can ponder, create, pontificate. That's urban art, right?
For short-term rental advocates and adversaries
I live on a street with both anti-short-term rental signs and a house next door that rotates rentals among movie and TV actors. I get both. I do. I also file this one under the "there are so many more pressing problems that need every bit of this energy and preoccupation," (see above). But here's an idea.
My resolution: Mandatory one-day residency rentals. Every New Orleanian must rent out her/her house (or part of it) one day a year to someone from out of state. So we could, as a community, accommodate all of those tourists looking for an "authentic" New Orleans stay and experience. And locals would find out that there are many affable aliens out there looking to come to town, and worth meeting. Plus you can personally tell them that all-nighters on Bourbon Street, breast-baring at Mardi Gras, and pretending you didn't get the baby are so not cool.